Hi everybody! It's been a while, but we're back, and starting off on a new adventure!
Last Thursday, on January 10, 2019, the Cheon Il Guk Missionaries started off their last workshop together, receiving guidances from special advisors and staff, Kenzo Tanaka, Rosia Schmidt, and Christine and Naomi Froelich. They received more into depth information on the importance of their mission, as well as more details on what their mission countries will be like.
On Friday, January 11, 2019, the Cheon Il Guk missionaries had the opportunity to receive a guidance on the importance of witnessing from Naoko Hiraki, a former Japanese missionary, and current CARP director from Los Angeles. During the short time she spent with them, Mrs. Hiraki shared about her experiences in witnessing, and gave many testimonies about what she had learned through them.
On Saturday, January 12, the missionaries spent the day making final preparations for their missions, and spent some bonding time together for the final time before their departure, writing short letters of encouragement to each other.
Finally, on Sunday, January 13, the missionaries departed for their four month long mission trip - most participants going to their countries for the very first time!
Many mixed feelings were within them as they set foot onto their planes - excitement, nervousness, apprehension… but one thing they all had in common was their eagerness for the new journey ahead of them, whatever it may be!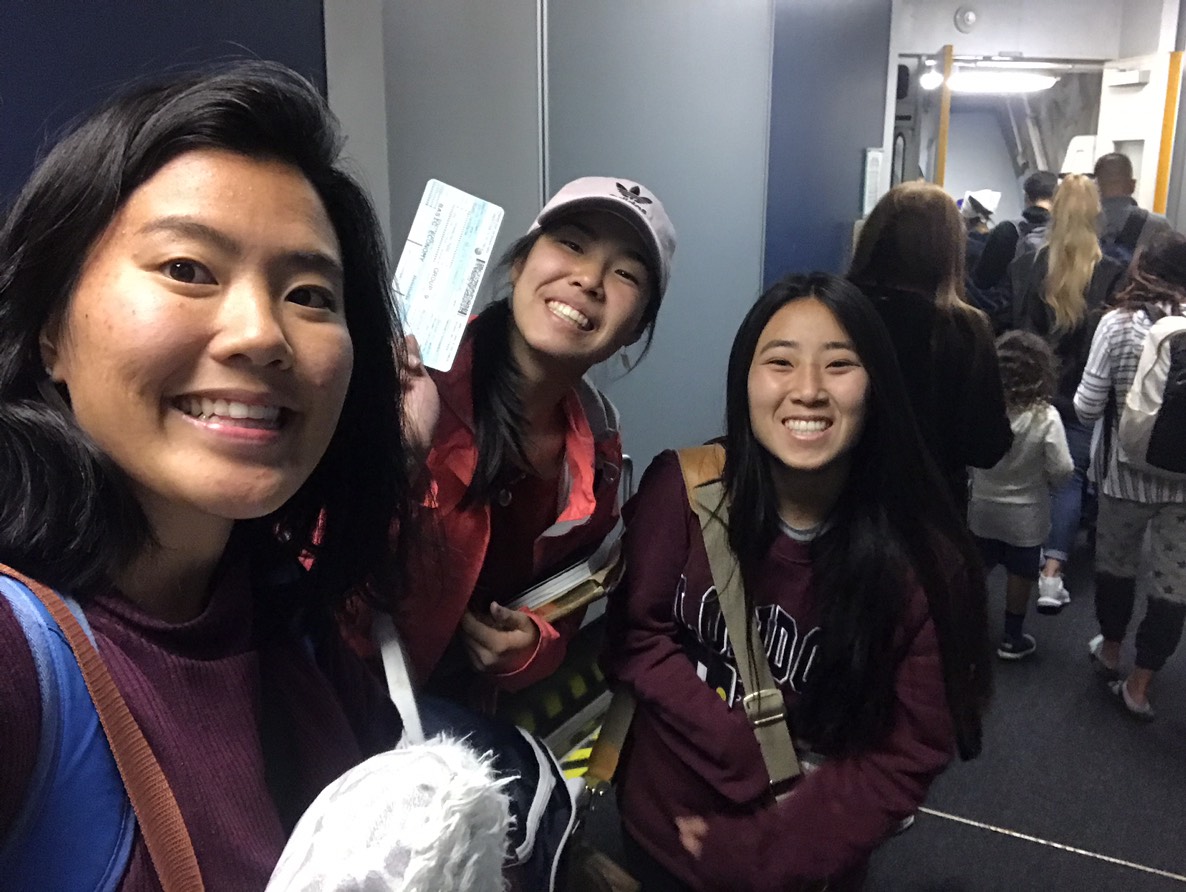 Costa Rica, Dominican Republic, Czech Republic, Scotland, Peru… here we come!