Hello everyone! Thank you for all of your love and support!
About one week ago on January 13th we landed to start off our four months in Glasgow, Scotland.
Ever since we landed, we have been spending time with the Pastor's family and a team of participants from a gap year program called STF Europe. We decided to take those four days to prepare ourselves, get to know each other, and plan for the coming weeks and months. We also received the opportunity to go out and find out more about Glasgow and the college campuses we will be working with near by!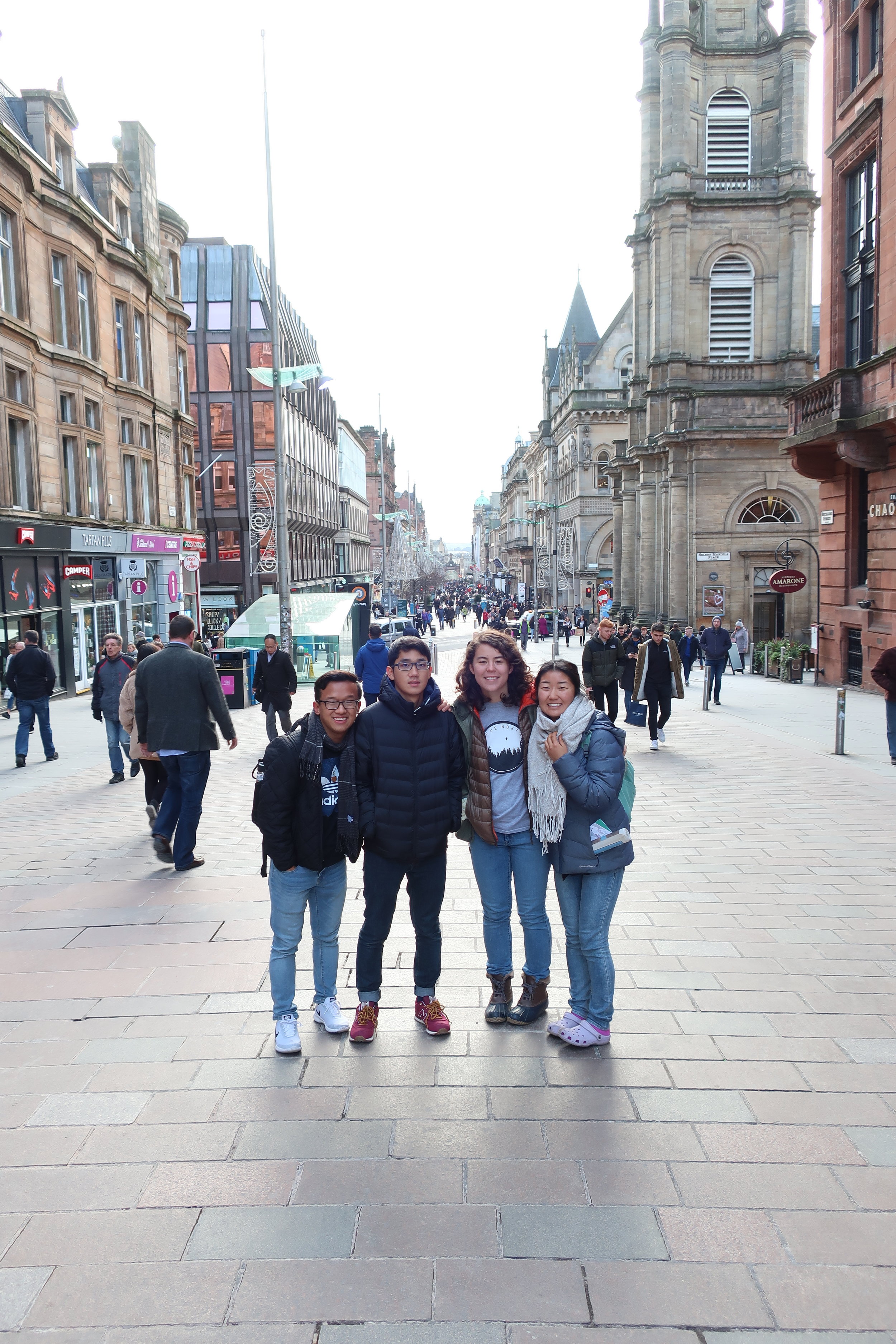 On Sunday, January 20th, we had the opportunity to visit the Scotland Family Church and meet the congregation. Afterwards, we visited the beautiful and historic city center of Edinburgh, stopping by to see the Edinburgh Castle, and ending the day with a little hiking.