This last week of the 21 day international workshop we've been attending has been focused on educating the participants on how they can become involved as leaders in their own communities. A major topic was YSP (Youth and Students for Peace), the program that was hosting this workshop. Naokimi Ushiroda, the head of YSP in America, came to visit, and he talked about how the participants could begin to initiate it in their home countries.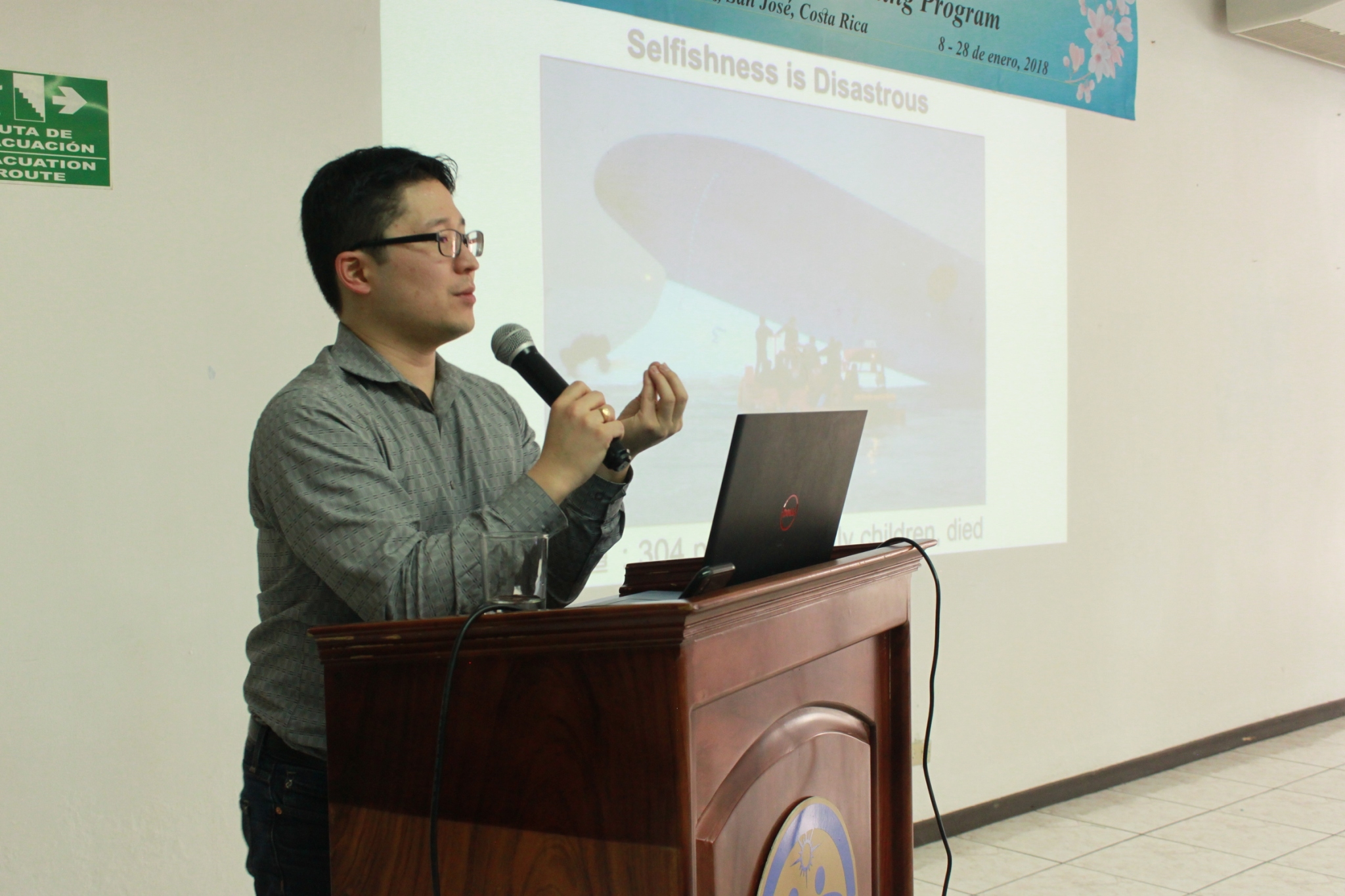 We also had a Peace event on Friday Jan 25 hosted by the Costa Rican government. It was the first time that YSP had coordinated an event with the government, so it was a major turning point in our relationship with them. There were many speakers there, as well as some song and dance entertainment. The event went very well.
On Saturday Jan 26, we had a Korean culture event put on by the Korean and Japanese missionaries staying with us. We played games, learned new words, and made paper-mache art. Afterwards we ate an amazing meal of Bi-bim-bop, a traditional Korean dish. Yum!
Finally, the workshop has come to a close. We made many new friends, and we hope that they have been impacted and prepared to become leaders in their societies.