Ahoj from Czech! On March 10, Youth and Students for Peace (YSP) hosted a one-day Peace Designer Workshop led by Jeong-Hye Yeom, former UPA (Universal Peace Academy) graduate, as well as the continental leader of YSP Europe.
During the workshop at the FFWPU headquarters, the twenty-one participants received guidance on the importance to first resolve conflicts within ourselves before attempting to resolve conflicts in communities and around the world. The participants then formed groups to discuss issues they wished to resolve, to create action plans and strategies to implement in the future!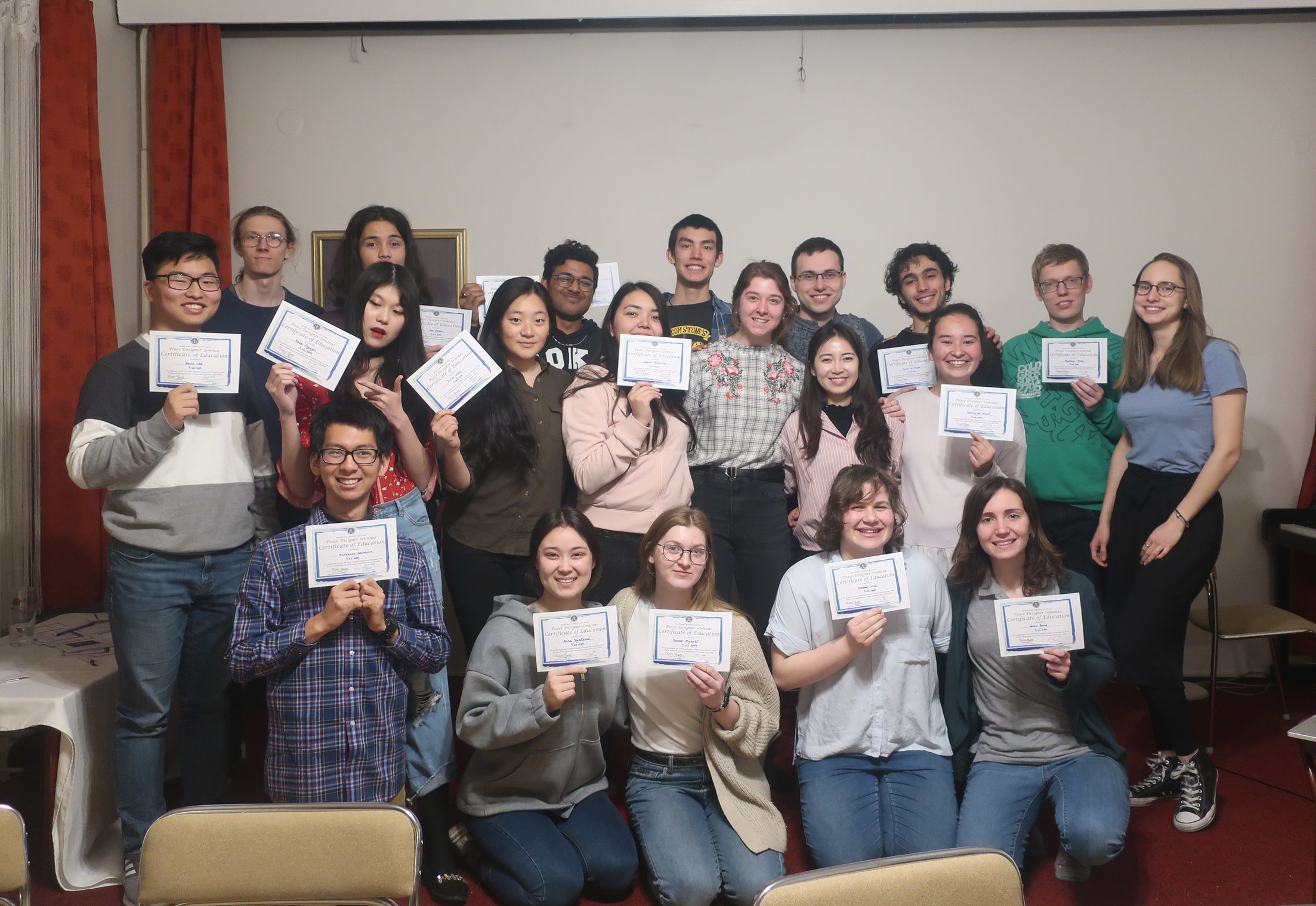 On Wednesday, March 13, CARP Czech hosted a unique culture event: Medieval Night! Although not many photos were taken, presentations given by Younng Joo Scharf and Amabel Vitai shared about how the culture of respect has existed and grown throughout history, and how it has impacted our society today.
On Thursday, instead of participating in the usual DP Talk, Kenzo-san joined the CIGYM Czech team! He took the team to a spa town, Karlovy Vary, in the west Bohemia region of the Czech Republic. The team could spend family time together and received further guidance to continue their mission with CARP.
CIGYM prepares for the week by welcoming Eva Vasil Pejkovski as the new National Leader of FFWPU Czech Republic, and says goodbye to Kenzo-san who will be returning back to America to support the GPA students who will soon be returning from their overseas projects around the world!